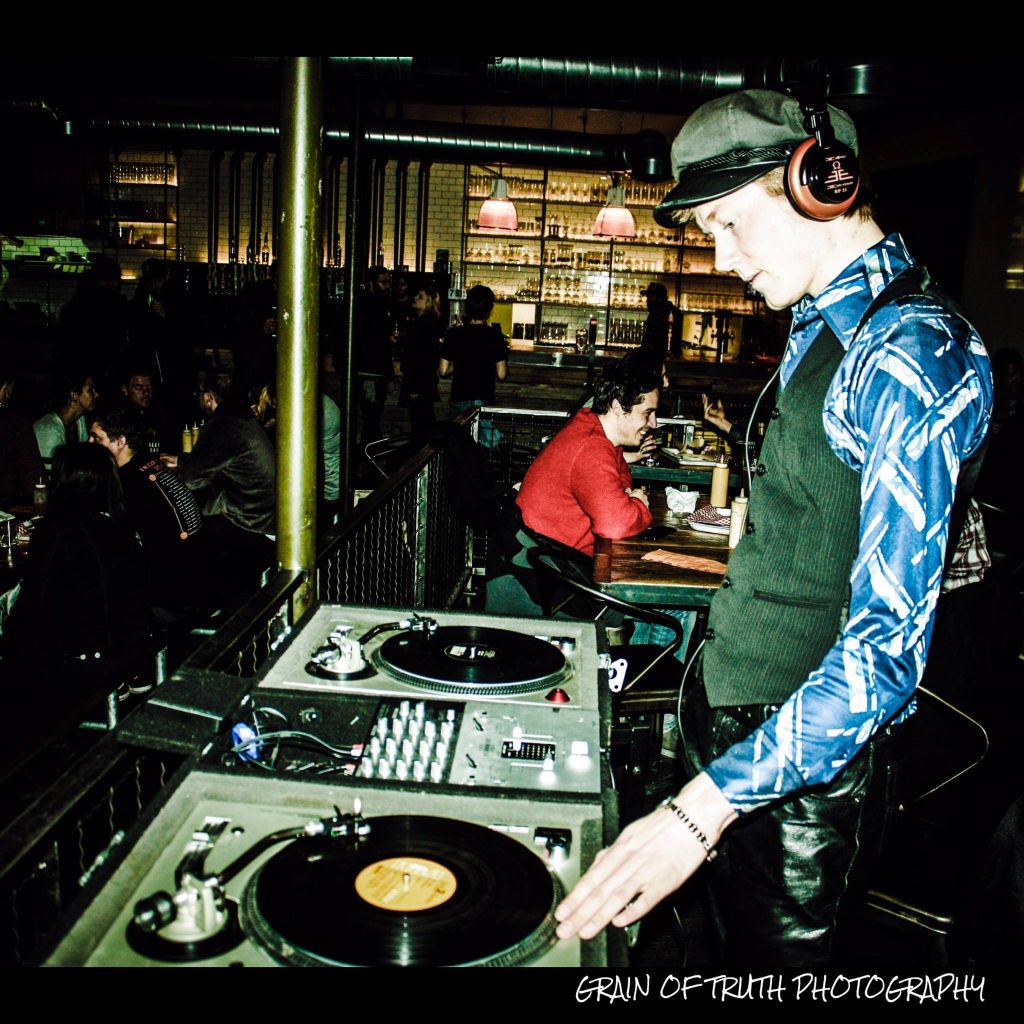 DJ Nix Beat is a strictly vinyl DJ based  in Salt Lake City, Utah. His interest in DJing was inspired by many years of subjecting his friends to his record collection at parties. His music selection spans over 70 years of pop-culture, from the 1950's throughout today's contemporary  artists. DJ Nix Beat always tailors his music selections for any night he DJ's for and utilizes a diverse range of styles. However, he specializes in rock n' roll, garage rock, soul, glam, power pop, punk and new wave.
DJ Nix Beat has hosted nights across Salt Lake City and has DJ'ed across the United States and in London, England.  He currently, enjoys several residencies in Salt Lake City, Utah. He has also been featured for his dJ'ing in SLUG Magazine, Salt Lake Magazine, PALE, KUAA Radio,  and the University of Utah's K-UTE Internet Radio. 
"Nick Kuzmack—easily recognizable as the tall, slim, fashionable figure whom you no doubt have seen in record stores, at shows or onstage—has a presence that commands (and in equal parts demands) attention" – Z. Smith (SLUG Magazine)
"This guy has a top of the range vinyl collection! Great to work with too. Look forward to his return to London!" – Mauro Venega (Some Weird Sin.)
"NixBeat is one of the finest djs I've had the pleasure to work with over the years. Professional, friendly, stylish and knowledgeable, NixBeat effortlessly combines punk rock, garage punk, rock and roll and glam and was easily able to get the room dancing from start to finish at my Camden Town London punk night, Garageland. Highly recommended and beyond compare!! Thanks again and cheers, Nick!" – Spike E. Valtzer (Garageland)
For samples of DJ Nix Beat's sets check out his mixcloud below.
Looking for a DJ? Look no further! Book DJ Nix Beat for your bar, party or show! For more information, please send an email here for rates.
(Visited 300 times, 1 visits today)