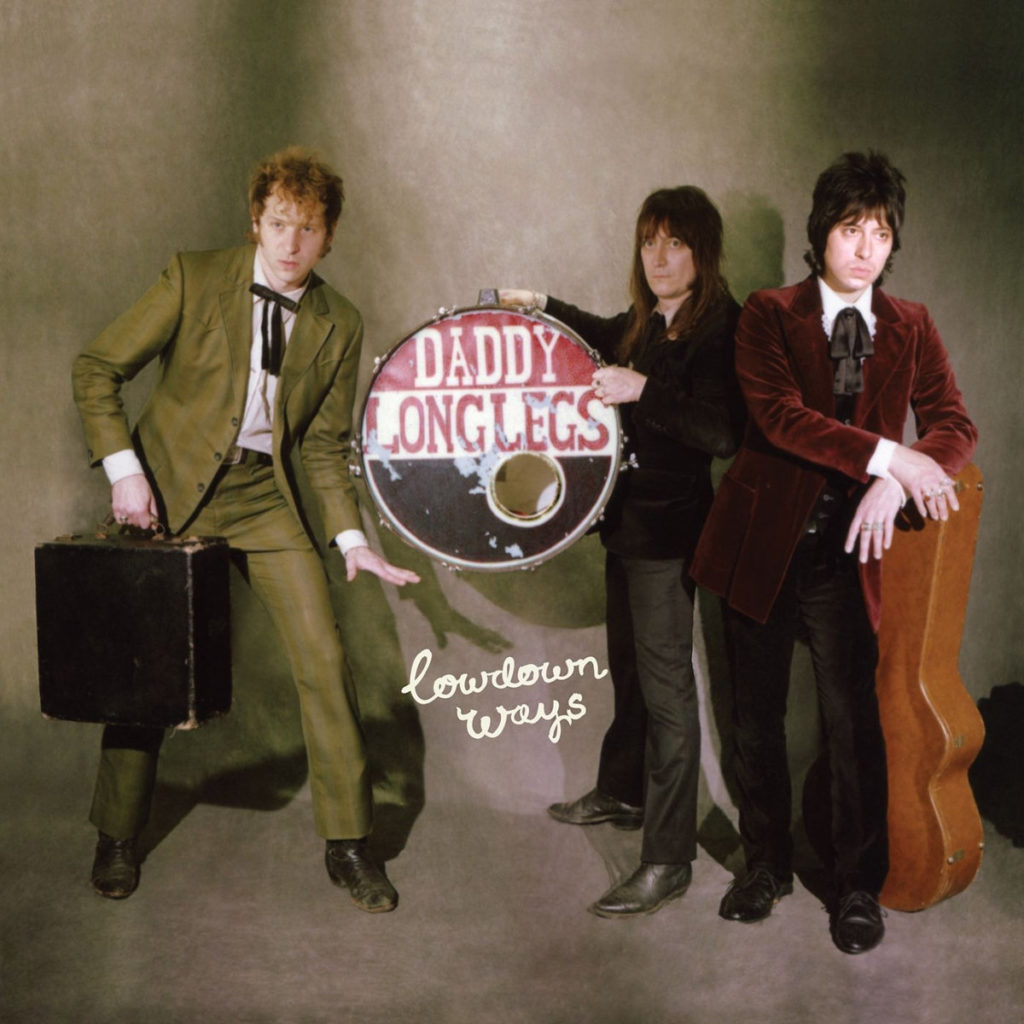 Daddy Long Legs
Lowdown Ways
Released: May 10,2019
Yep Roc Records
Daddy Long Legs are a band worth catching live. If not able to see perform, then getting their record is the next best thing. Their new album, Lowdown Ways is not to be missed. It ain't no cheap burger joint rock n' roll diddy. Rather, it's a record that captures Daddy Long Legs superior ability to meld wild pub rock with Delta-styled blues that invigorates the soul with sinful thoughts of whiskey and wine.
Overall this record demonstrates certain level of wild brilliance and charm.  Daddy Long Legs boasts powerful pub rock n' roll by invoking nods to the greats like Eddy and The Hot Rods, but really channel the living spirit of Dr. Feelgood during the Wilko Johnson years. This is evident by vocalist Brian Hurd's rough, whiskey soaked voice and mannerisms that bring forth a fondness for the late rock n' roll gentleman Lee Brillaux.
Low Down Ways starts off strong with "Theme From Daddy Long Legs." It's a harmonica bluesy number with a kind of southern gospel feel to it. As if praising the long lost gods of rock n' roll, Hurd delivers a fiery sermon for his listeners.
The second number "Pink Lemonade." This  is the tune that ought to be the  staring single of this album. It's got a heavy fuzz feel with a kind of primitive garage sound. It kind of reminds me of being in the vein of Dr. Feelgood's "Sneakin' Suspicion," but more rough and swampy.  
The track like "Glad Rag Ball" gives off an old timey party feel. This is the song to play loud while induced by a little inhibition, all the while jumping about. It's got jumping pub rock riffs, wailing harmonica and a stomping beat. "Glad Rag Ball" is perfect for starting any party.
A similar notion can be said for "Mornin' Noon and Nite" and "Bad Neighborhood." Hurd's wailing gritty vocals along with it's punchy beat define these songs.  His passionate style breaks through the shackles of the mundane and deliver something uniquely raw.
Lowdown Ways is a perfect album to play alongside the greats of pub rock. It's raucous rock n' roll played out with suburb simplicity.  Daddy Long Legs really own a skill reserved reminiscent of the likes of Reverend Beat-Man, The Pretty Things, Jacob T. Skeen and of course the previously mentioned Dr. Feelgood.
One can easily feel nostalgic with the contents of their record collection.  It's important to note that Lowdown Ways though isn't just some throwaway wannabe retro record. This is rock n' roll that carries forth a definitive legacy that not only excites but also mystifies it's listener with sounds that nostalgic but fresh for this day and age.
If you've managed to see Daddy Long Legs live, then you've been blessed by the living breathing preachers of music with roots immersed in excellence. If you've got their record, then you are lucky enough to have the next best thing. Be sure to play loud and without caution.
(Visited 38 times, 1 visits today)