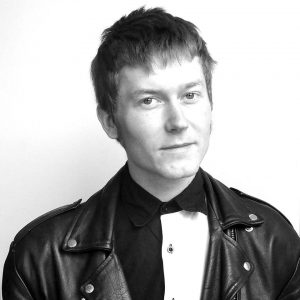 Nick Kuzmack is a digital media professional with over 10 years of experience in Journalism, Editing, Copy Writing, Research, Social Media Marketing and Social Networking. He has a proven track record of creating thought provoking and thoroughly researched work for a variety of publications and companies. Kuzmack's work is published by SLUG Magazine, Heatwave Magazine, Utah Stories and  independently, here at Nixbeat.com. He has a Bachelor of the Arts in Political Studies from Westminster College SLC and holds duel-citizenship with the United Kingdom and the United States. He has spent much of his life traveling back and forth between the two countries.
Kuzmack jumped into journalism at age 17 by founding the political/ music zine Salt City Rag in Salt Lake City . Between 2007 and 2013 19 issues were published. In 2010, Kuzmack also founded the one issue sociopolitical and music/culture zine No More Heroes which was published in 2011.
Since August 2013, Kuzmack has been regularly writing for SLUG Magazine.  In July 2015, he was promoted to Senior Staff Writer and in May 2016 was awarded for his contributions  as a writer, copy editor and DJ for SLUG Magazine. He was reported the 2014 Black Lives Matter protests in Salt Lake City as well as on artists such as The English Beat, Tinariwen  and Sleater Kinney. He has traveled to cover the music festivals Punk Rock Bowling Music Festival and Riot Fest Denver. Kuzmack has also interviewed a wide variety of artists including  Colin McFaull of CockSparrer, Jake Burns of Stiff Little Fingers, Vivian Albertine of The Slits, Jon Doe and Exene Cervenka of X and Steve Drewett of Newtown Neurotics.
At Nixbeat.com, Kuzmack independently covers a wide range of topics —both pop culture and politically related.  He has written about Utah Against Police Brutality, Utah Millennials for Bernie Sanders, the record label In Crowd, and Vancouver based Mod/Powerpop band Fashionism. He has reviewed albums by Fashionism, Ivory Williams, Wild Racooon and his Striped Tail, and Mattiel.
In December 2014, Kuzmack joined Heatwave Magazine and by June 2015 was promoted to Senior Correspondent. There he has written about bands such as The Vacant Lots,  Fumaça Preta, The Gories, The Jackets, Ex-Cult and Paul Collins of the Beat / The Nerves.  Kuzmack has also written articles detailing the legacy of  late icons like Kim Fowley, Lemmy Kilmister, David Bowie and the American music critic Lester Bangs.
In May 2016, Kuzmack began contributing to Utah Stories as a writer.  For this publication he has  covered Utah's alternative culture, local businesses , artists and protests.
As DJ Nix Beat, he has DJ'ed in Utah, Nevada, Oregon and London, England. His interest in DJing was inspired by  years of subjecting his friends to his record collection at parties.  He spins strictly vinyl and maintains a growing collection of  60's styled Soul, R&B, Mod/Garage, Rock n' Roll and 70's styled Punk, Power Pop and Junk Shop Glam.
 DJ Nix Beat has been featured for dJ'ing in SLUG Magazines November 2015 Localized Show and in the July/August 2016 issue of Salt Lake Magazine. He has also been a regular guest host on DJ Forgotten Boy's Rock n' Roll Radio Show and DJ Dum Dum Boy's Echoplex on the University of Utah's K-UTE Internet Radio program.  DJ Nix Beat has hosted nights at the Circle Lounge,Bar X/Beer Bar,The Republican  and The Chakra Lounge. He has also DJ'ed for  The 2014 Joe Strummer Memorial Show, SLUG Magazine's Annual SLUG Cat and for bands such as  Protex, The Dirty Fences, The Vibrators , The Night Beats, The Cry and Ex-Cult.
DJ Nix Beat has been a guest DJ at Pop Tavern in Portland, Oregon, at London, England's premier punk club Garageland and weirdo rock n' roll night Some Weird Sin.  In 2017, he collaborated in Las Vegas, Nevada with DJ Fish for Giuda's 2017 US tour and with DJ Dizzy Lizzy at Brian Moy's Dirty Rock & Roll Dance Party.  On November 18, 2017, he DJ'ed in London, England for Heatwave Magazine's 5th issue release party.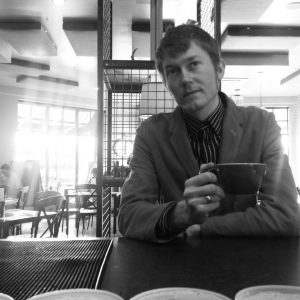 (Visited 49 times, 1 visits today)